They are used for a variety of purposes such as treating chronic diseases, strengthening the immune system, etc. Studies have shown that these herbal health supplements, in some cases, have outperformed their artificial counterparts in terms of their effectiveness.
Here are top five ways in which herbal supplements can help you improve your health:
- Has a High Nutritional Value: Most people are not able to meet their daily nutritional requirements because of various reasons such as restricted diet, selective eating, etc. For instance, many vegetarians and vegans are not able to meet their daily protein requirements because they do not consumer meat or protein-rich food items. Herbal supplements can provide these nutrients in adequate amounts without any extra calories.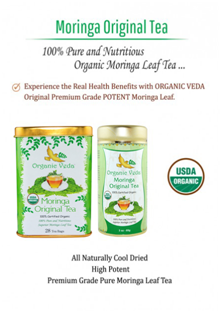 - Offers Healing Properties: Many herbal supplements can be used for the treatment for chronic diseases and various ailments such as cardiovascular disease, depression, inflammation, etc. Studies have shown that these herbs are as effective, if not better, than medicines laden with chemicals. Moringa oil offers amazing healing properties.





- Has No Side Effects: Unlike allopathic medicines that can have plenty of side effects, herbal supplements come with little to no side effects. Most of them are 100% plant-based with medicinal as well as therapeutic benefits and help in strengthening the immune system, thus laying the foundation of a healthy lifestyle. Most of the herbal teas offer great health benefits with no side effects. If you are looking for herbal supplements containing Moringa in Singapore, you can easily find them at health food stores or online.





- Contains Antioxidants: Many herbal supplements contain ingredients that rich in antioxidants. These antioxidants play a key role in fighting free radicals that are responsible for chronic diseases such as cancer and diabetes in addition to visible damage such as premature ageing of skin. Many herbal slimming teas contain antioxidants that can improve health drastically in addition to helping with weight loss.





- Boosts Immunity: A lot of herbal supplements are rich in nutrients that have a strong influence on the immune system and its ability to fight off infections. Moringa Oleifera seeds are one of the most popular immunity boosting supplements in the market right now.